You have payroll, inventory, staffing, and receivables to worry about. Your company's HVAC system should be the last thing on your mind. So if you're a business owner or manager in Florida, we challenge you to find a more horrific phrase than, "Boss, the air conditioner is broken." What would this mean for your business? Loss of refrigerated food? Unhappy retail customers? Having to shut down your office completely? These simply are not feasible scenarios and for that reason, it is vital that you have an outstanding commercial HVAC company on standby to immediately bring your system back online.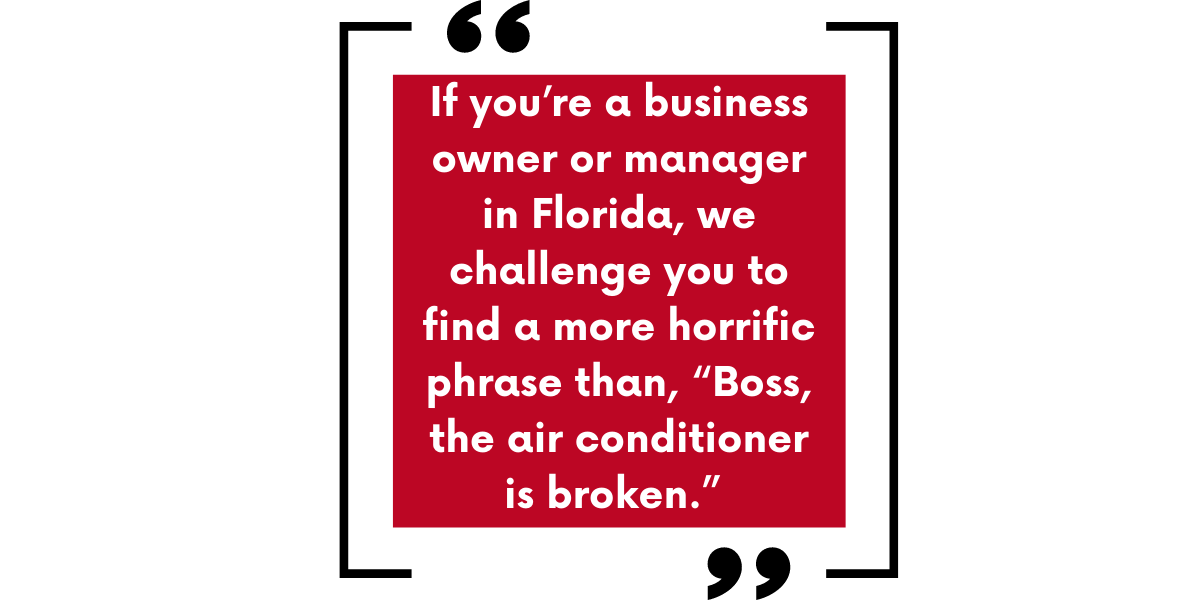 Is your current commercial HVAC repair company providing the quality your company needs? Ask yourself...
Do they answer your calls quickly and show up right away?
When they do, do they have the parts they need and enough technicians to get the job done?
When they leave, is your business spotless, as if they were never there?
Do they fix the issue, or are you constantly having to call them back?
If not, it's time to look for a new team.
At Veteran Air, we pride ourselves on being Lake County's go-to commercial HVAC company. From restaurants to offices, and schools to retail storefronts, we keep businesses comfortable for their customers and staff. Instead of dealing with frequent disruptions from HVAC issues, our clients are able to stay open and operate in comfortable, climate-controlled spaces, rarely having to stress about whether the AC or heat is working properly.
Here are just a few of the commercial services we offer:
Air Conditioning Repairs

Ductless Mini Split AC Systems

Evaporator Coil Services

Dehumidifiers, Home Energy Solutions

Crawl Space Encapsulation

Air Conditioning Installations

Air Handler Services

Refrigeration Repair

Insulation, UV Air Sanitizers

Air Duct Sealing
We would love to join the team of contractors and tech that keep your business comfortable, efficient, and productive. Call or email us today or visit our site to find out how we can help you!